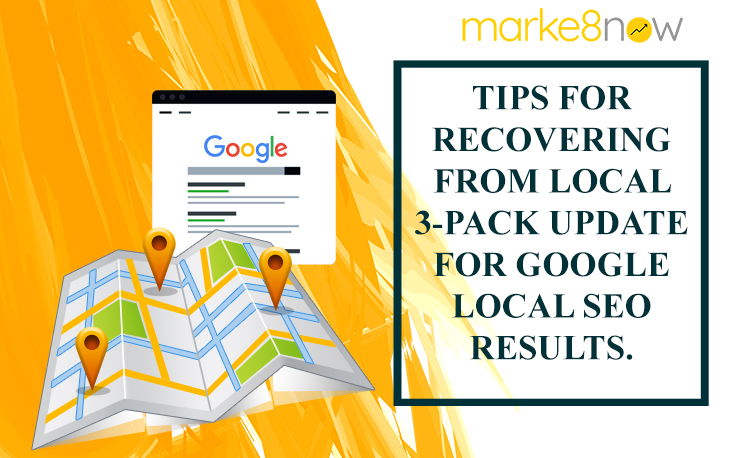 It's a common experience for users searching local services in Google, the search engine giant displays a map among the search engine results, without any special searches for maps.
This feature is termed as "Maps Pack" appears in almost 30% of all first page Search Engine Result Pages (SERPs). Popularly known as Local 7-Pack Google has trimmed the feature to Local 3-Pack last year ending. marke8now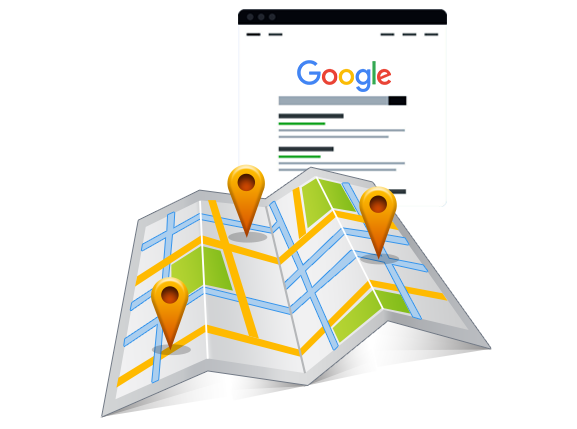 The Local 3-Pack refers to the SERP feature that's shaped like a map and displays places related to your query, as well as a 3-point list of businesses with their NAP data (name, address, phone, etc.).
It was due to the presence of Local Finder on first page of SERP itself, the users were skipping organic results as the first block itself is providing with the required user result.
Several local professionals like plumbing, repairing, delivery services and local businesses like restaurants, dentistry's, hair salons, etc. were worst hit by the Local 3-Pack.
Ex: A Simple Search for the "Plumbing Services" locally is showing different result of local listings before and after the Local 3-Pack Update.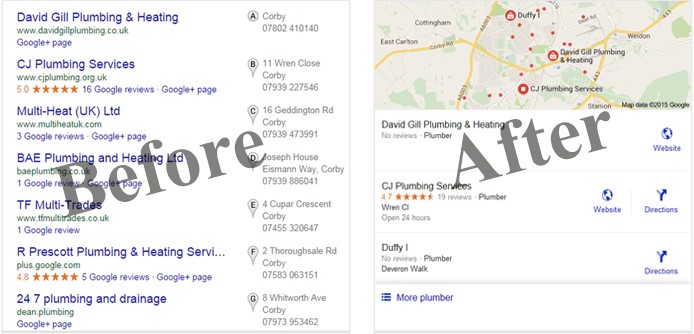 A simple comparison of the Before & After results can show the clear difference, while Google has reduced the number of businesses displayed in the list, a map has been added as an enhancement.
Naturally this rollout has improved the visibility of Local Pack on mobile devices, as users now estimate the distance of local businesses as-well with out hitting on the results.
Impacts of Local 3-Pack Rollout:

Space for only 3 Businesses.
No More Details regarding Business Addresses & Phone Numbers
No more links to websites/Google My Business Pages from the results.
Even though this rollout appears to hit the local businesses negatively, in reality this update has got an interesting ability to create "More Exposure for More Businesses"
Here are few advantages of Local 3-Pack:
Top 3 Results Vary from Location to Location:
A Simple observation has revealed that two different users separated by just a few miles, with the same search query have got different local packs.
More Searchers Can Navigate to the 20 Business Maps List:
The New local pack excluded from all the traditional features like Google My Business links & flyout business cards, forces the users to dig out the businesses contact information manually instead of finding on maps.
This feature adds to the advantage of businesses, even though you are not listed on SERP, you can still get a good chance of getting noticed.
Finetune Your Local SEO strategy for Local Pack
Experts suggest a few remedies for overcoming the local packs issues, and make the most out of them.
Not Getting Listed on Local Packs? Don't Worry:
Local Packs depend mostly on the user's IP, a user and his neighbour within the same locality for the same search query due to this. Interestingly conventional ranking checking tools can't track this difference, so there is a chance that your business get displayed to actual searchers, even though your website tracker fails to track it.
Ranking on Maps is the Key
It's important to note that the list of results for the same location remains unvaried, however the results position will change depending upon the IP of the User. Even though your business is lucky enough to get listed on the maps, it is also important to rank better
This indicates more even distribution of search visibility for businesses. It's time to refine your local seo strategy, to modify the ROI variables for your local SEO, switching from "the exact rank in local pack" to "being/not being listed in the top-20 map results".
Build a compelling snippet:
Happy that you got listed on local packs, however if you want to rank better than your competitor, fill all the relevant details for generating a complete snippet. Google loves to display the snippets with complete information than partial ones
Google My Business Page should be complete
Claim your My Business Page if you haven't done it earlier, and fill it all with the most recent updated details of your business.
Positive Reviews always
Google now considers each & every review your business gets in the Google My Business Page.
The reviews are going to play a deciding role in the ranking of your business on the local packs. Try to grab as many positive reviews as you can on Google My Business Page
Opening & Closing Hours:
It's an important point to be noted that the local packs now displaying "Opens at"," Closes At – "," Closes Soon – "instead of the traditional "opening" and "closing" options.
Hence care needed to be exercised while updating Opening and Closing Timings on Google My Business.
Name, Address, Place details popularly known as NAP is to be displayed on each & every page of website.
Also regarding the citations of NAP details on other websites, the details should also be same as mentioned in the website.
Local backlink:
Rely on local websites relevant to your business for getting backlinks to your website.
On-Page optimization:
Focus on Meta Titles, Meta Descriptions, Alt Tags combined with local keywords for your website.
Popular Directories
Build your website a strong presence on popular local directories and yellow pages like Yelp.
We at Marke8Now can help your business to grow, by providing an amazing array of Customer Centric Strategies with wide range of Digital Marketing & Development Services including Web Analytics, Branding, Social Media Marketing, SEM/PPC, SEO, Web & Mobile Application Development, etc.
Do visit our website at http://marke8now.com for further details and reach us at (+1) 832 906 7001 or e-mail us on info@marke8now.com